So let's talk about me. Just kidding. Kind of. But truth be told though, I've always believed someone's background and experience can't be found on resumes. There are events in everyone's professional life that shape their skills and career more than formal qualification does. That's why I never got a job using my resume (almost never). If you're interested to know about my work journey, I'm gonna tell you about those times & things that made me the freelancer I am today.
Teaching Goes Both Ways
Right after the war in Kosovo ended, I was offered a job as an English teacher at The Oxford Language Center in Prishtina. There was a need for teachers in Kosovo, and English especially, became the most important thing to learn in a country starting from scratch. There were many jobs involving internationals, and young people had been deprived of proper education for a long time, so the fact that I was only 21 and didn't have a degree, didn't seem to matter much.
However, I had just completed the full English course (all levels) at The Oxford Language Center in Tirana, so I was well acquainted with their program. And there are three generations of teachers in my family so I thought I'd have that gene too. But the main reason I decided to go there, was that I had been looking for a way to give my contribution in helping people in Kosovo. So I accepted.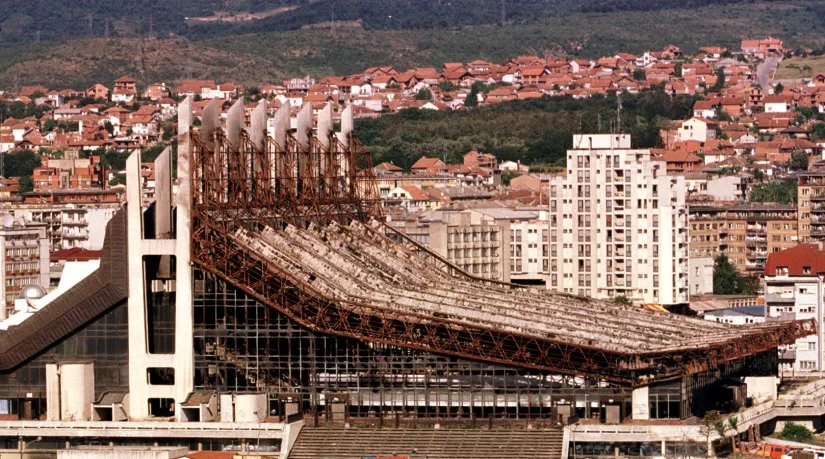 I started working on the second day I was there, so my time to learn the teaching skills required was next to zero. First thing I had to do was studying the teacher's books. It turned out those books were a huge help in building a lesson, and considering the fact that I had already been a student of that program myself, the methodical part was relatively easy to manage (Well I had to study all night in order to teach the next day, and I did this every single night, so "relatively easy" doesn't mean effortless.)
The second thing I had to do was learn how to teach to different age groups. This also included the communication in Albanian which was not easy because of the dialect. The students in my classes were of all ages; from 12 to 50 years old, so I had to use examples and create situations that were easily understood by all. After the first lesson (which was only based on my teaching books, and wasn't properly assimilated by them), I decided to use the next class for getting to know the students and communicate with them in order to understand their background and interests so I could use those for creating situations and dialogues.
The third lesson went well, and after the first week I started feeling comfortable in my teaching role. I must mention that I had colleagues and friends who helped me a lot in managing all the newness of this experience (first time teaching, first time in Kosovo, first time away from home), some of which are still in my life. But as soon as I started to relax a bit, I was faced with e new challenge.
The Language Center also provided professional English courses for different companies that were training their staff. I was given two of these courses that couldn't be more different from each other, and more difficult for me to teach. I had to teach English to a bank's staff, and to a logistics company's staff (truck drivers). So my night work doubled. Now I had to learn all the banking terms as well as the terminology for transport & logistics. Keep in mind that at the time you could only go to an internet café for using the internet, and Google as we know it was out of the picture.
I don't remember anything from those lessons. That's the sad fact. Mainly because I had to make place in my "memory drive" for the next thing I had to learn. But what remained was the ability to compartmentalize and to quickly assimilate information, and use it effectively. Apart from the teaching experience that I think taught ME more than my students, I was living in a city full of people from all over the world. It was like traveling in place really. I got to know different cultures, different mindsets and points of view – all thanks to English. I discovered there is much more about language than what is written in school books. And my spoken English got great.
I only worked there for a little more than three months. I had to get back to continue my studies at University (which later on I quit, but that is a story for another kind of diary.) But those three months seemed like 3 years in terms of experience.
During the time I was working at the Language Center, a bomb went off in the building we're at. Luckily, no one got hurt (I had just gone out for my lunch break, just on the other side of the street). The war might have had officially ended, but the threat was still present. I only felt a tiny fraction of the horror those Albanians felt for such a long time. Their resilience was the greatest lesson of all.